DI-NOC Architectural Finishes
---
If the fixtures and walls in your building are outdated or showing signs of wear, we have an affordable solution that transforms interior spaces quickly with less labor and less waste than replacing them. 3M™ DI-NOC™ Architectural Finishes can be added to metal, wood, and glass surfaces like doors, columns, cabinets, and walls for a polished, high-end look. They resemble natural materials like wood, metal, or stone, and there are 800 designs to choose from including abstract, matte, and colored finishes.
---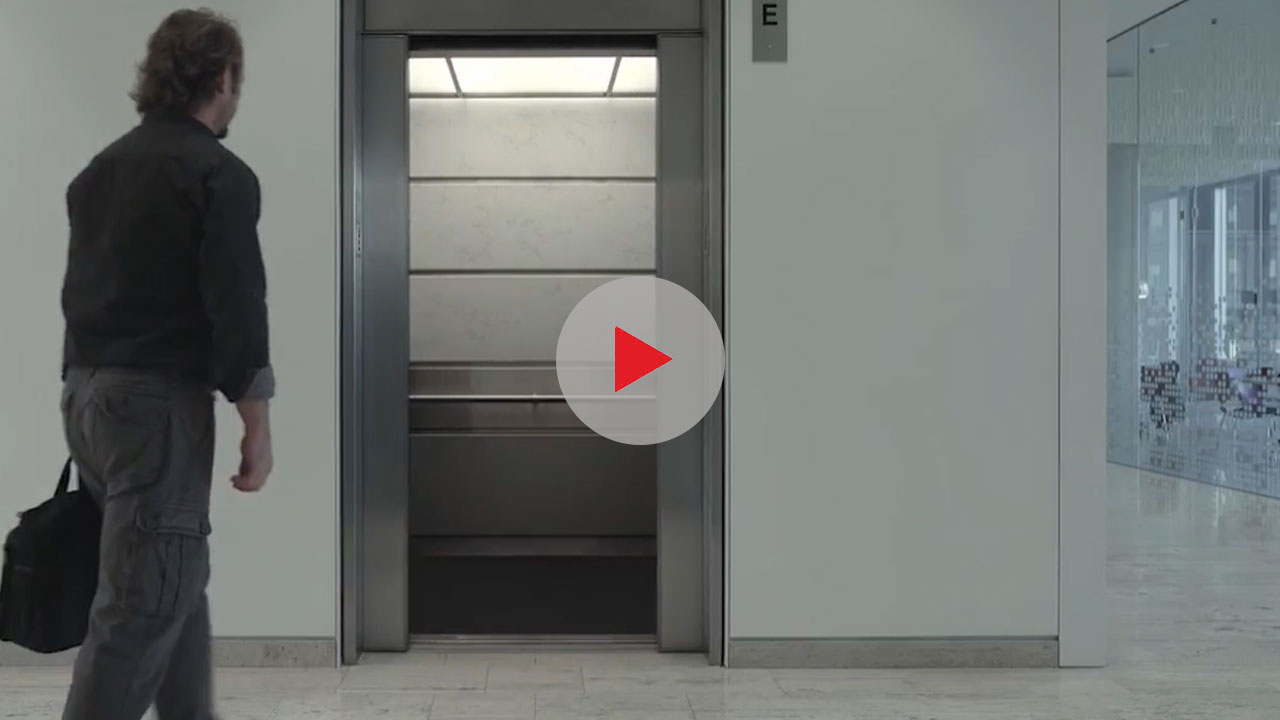 What Makes
3M™

DI-NOC™ Architectural Finishes Better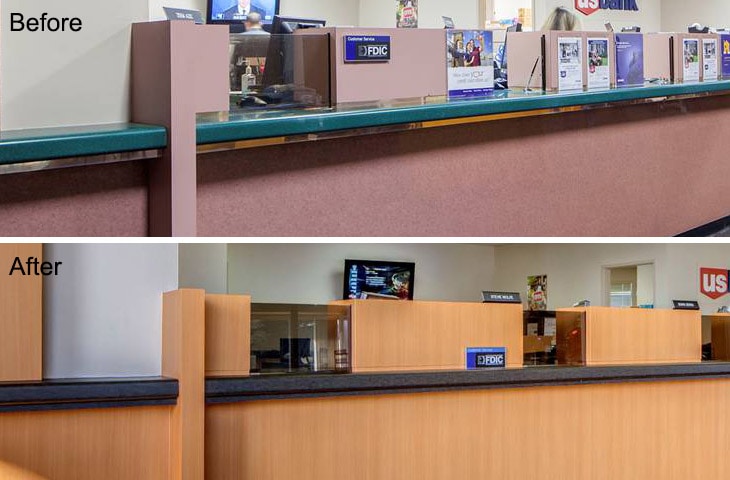 ---
Revitalize Any Surface

Beautify and transform the look of your building by revitalizing virtually any surface with an architectural finish for a whole new look in a matter of hours. 3M™ DI-NOC™ Architectural Finishes are flexible enough to conform to flat and curved surfaces.

Easy Application

3M™ Comply™ adhesive technology ensures a powerful and durable bond to a variety of substrates, while preventing air bubbles.

Durable Materials

Ensure your facility will look great for years to come. 3M® provides a 5- to 10-year warranty for its DI-NOC™ Architectural Finishes depending on the application.

Easy to Maintain

Easy to clean with just detergent and water, plus it withstands most hospital-grade cleaners. It's also easier to repair than wood or veneer.
Where to use e
3M™

DI-NOC™ Architectural Finishes
---
---
---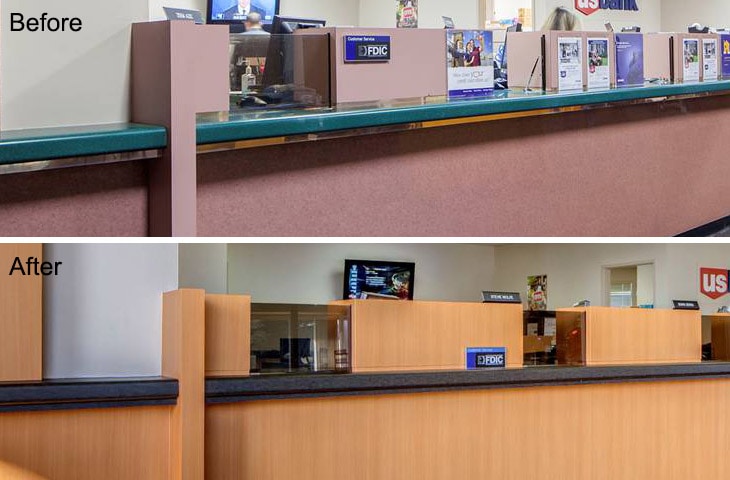 Get Creative with
3M™

DI-NOC™ Architectural Finishes
---
Give boring walls, ceilings, cabinets, and doors a new lease on life. Instead of blending into the background, they become architectural features that you'll be proud to show off. With 800 designs to choose from, the possibilities are virtually endless. 
Customize the mood or feel of any interior space with DI-NOC™ Architectural Finishes. Use a natural wood grain or leather finish to create a sense of warmth and comfort or choose a polished metallic finish for an ultra-modern look. If you have a rustic setting, how about an aged metal finish? Or go with the look of marble to make a bold statement. It's totally up to you!
---
---
Reasons to Feel Good About Choosing
3M™

DI-NOC™ Architectural Finishes
---
Sustainable

Because you'll reuse existing fixtures rather than replace them, you'll be doing your part to reduce waste and environmental impact. You can also help your facility earn LEED credits for using low emitting materials to refurbish permanently-installed interior elements or furnishings.

Budget-Friendly

Transform the look of any surface for a fraction of the cost of renovating your building or replacing fixtures and furnishings.

Safety Compliant

Most 3M™ DI-NOC™ Architectural Finishes have a NFPA 1010 "Life Safety Code," Test Method ASTM E84 Class A fire rating.
Are You In Need of Architectural Finishes
in South Carolina or Eastern Georgia?
---
---